The label ORNAMENT RECORDS is a line that is devoted exclusively to excellent organ music from the historic St. Mary's Cathedral at Lübeck/Germany.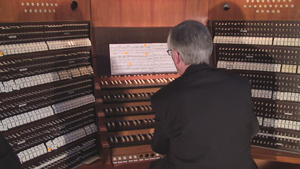 ORNAMENT RECORDS is dedicated to the publication of high-quality sound recording of organ literature. The present discografie gives information on CD and DVD recordings with works of Dietrich Buxtehude including the rarely played transcriptions for organ music (Wagner, Mussorgsky, Grieg,
Rachmaninoff, Beethoven, Bruckner, Tschaikowski). At the present time, the recordings of the organ works of Johann Sebastian Bach are under preparation.
Ernst-Erich Stender plays the organs of the Lübeck St. Marienkirche (St. Mary's Cathedral of Lübeck)
Large Organ – 101 Stops, 5 manuals
"Death Dance Organ" – 56 stops, 4 manuals